2022 Hyundai Tucson Sign-up
Sign up to Receive exclusive inside details on the all-new 2022 Hyundai Tucson coming spring this year.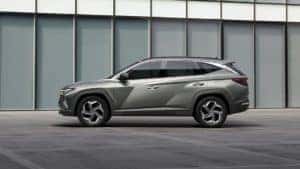 The entirely new look with a longer, wider body takes SUV design into more modern territory. And its complex network of sensors and cameras helps keep you even safer while making driving—and parking— a lot easier. For the first time, ever TUCSON is giving you choices that push the boundaries of efficiency and performance.